Development
7 Best UI Design Tools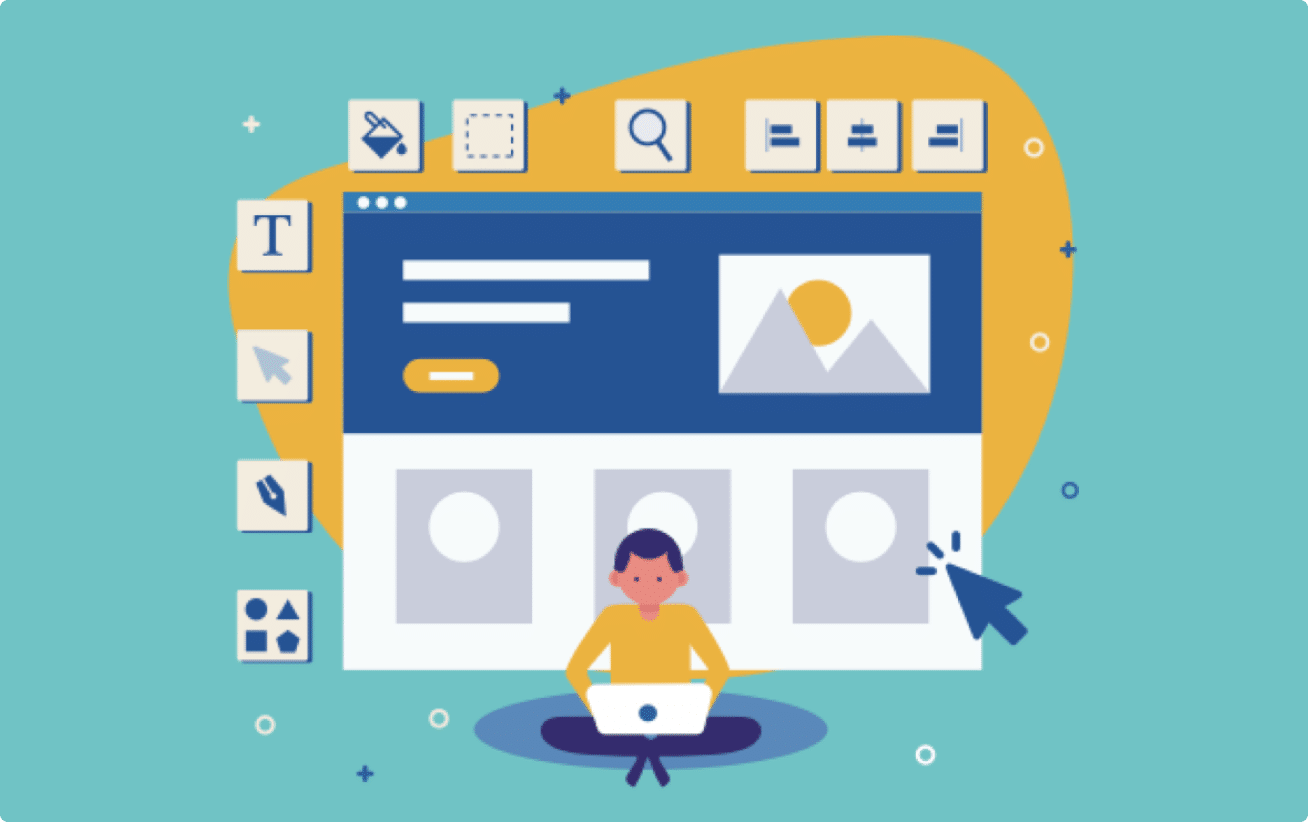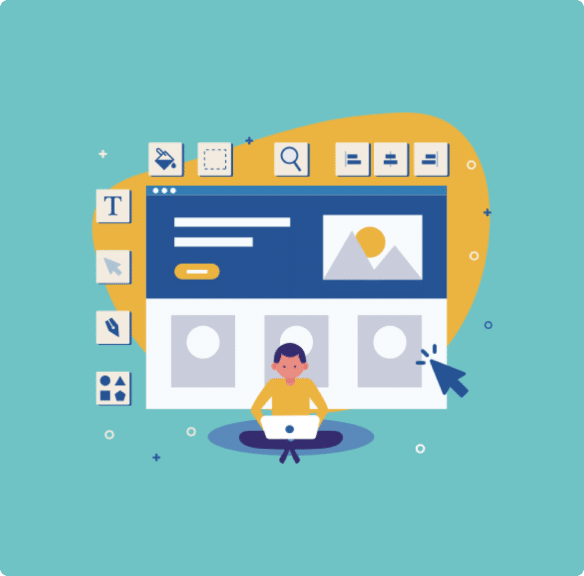 At Idea Theorem™, our Design Process consists of 4 key phases. Among the 4, UI design (or user interface design) is our 3rd key phase in creating a great user experience.
UI design is an important part of any product design stage. UI design focuses on the visual design, look, and feel of a product. Using visual elements, a great UI should be able to maneuver users throughout their journey and provide them with high usability design and ease of use.
The UI designs during this process should directly correlate with the user goals and need to result in a greater return on investment. Learn more about the ROI of User Experience.
"If we want users to like our software, we should design it to behave like a likeable person: respectful, generous, and helpful."Alan Cooper
To design user interfaces there are several available tools to achieve the right UI for your product. These tools can help prepare UI designs as prototype mockups or wireframes and essentially bring creative ideas to life. Learn more about Best Wireframe Tools.
Tools give shape to these creative solutions, therefore, how do you decide which one is right for you? In this blog, we will be describing several tools in detail that can help you create the greatest UI experience.
UI DESIGN TOOLS
Sketch is a tool that is primarily used by many UI and UX designers for designing and prototyping mobile and web applications. This tool is a vector graphics editor which allows designers to create user interfaces quickly and efficiently.
Sketch contains several features which leave room for unlimited possibilities. Some of the many features include:
Symbols: This feature allows users to create pre-design elements that have the ability to be easily replicated and re-used across any project or artboard. This feature saves a lot of time and can allow designers to create a design library for future projects.
Slicing and Exporting: Sketch offers plenty of slicing control, and provides users with the ability to select, slice, and export any layer or object they like. As an added bonus, the exporting functions can be exported anywhere from @1x – @3x.
Plugins: Perhaps the default sketch app doesn't include a feature you are looking for. In that case, rest assured, there are plenty of created plugins that can be downloaded externally and added to your sketch app. The possibilities are endless!
Platforms: macOS
Price: $99/year (Personal License)
Figma is an interface design tool based on the browser that allows for design, prototyping, and code generation. The greater advantage of Figma is the ability to be used in a team setting, resulting in more collaborative design cultures. This saves time from sending a single file from one person to the next. Rather, Figma has ultimately found a way to create real-time changes which can be done simultaneously across all team members.
Some other features include:
Component Libraries: This feature allows users to build libraries to be reused and easily accessible to the whole team. There is no need to send updates as changes are saved and updated across all designs.
Vector Networks: Creating more complex shapes and objects are easier with the vector networks feature. With this feature, objects can fork off in different directions without the need to create a new separate path object.
Image Imports: Multiple images can be easily imported simultaneously and placed at the exact location intended.
Platforms: Web for Windows and macOS
Price: Free (Starter), $12 per editor/month (Professional), $45 per editor/month (Organization)
Adobe XD is a vector-based tool that is used for designing interfaces and prototyping for web and mobile applications. Adobe takes a similar form to Illustrator and Photoshop but focuses on UI design.
An advantage for Adobe XD is that it comes packed with UI kits for Apple, Windows, and Google Material Design, which assists designers in creating user interfaces across all devices. Learn more about why you should use material design for your next project here.
Some other features include:
Repeated Grid: The repeat grid feature allows a seamless way to duplicate chunks of content while maintaining spacing. This feature can run both horizontally and vertically which can easily design elements like lists and grids.
Responsive Resize: This feature can automatically resize and adjust elements/objects that are on the artboards depending on the screen size or platform required.
Collaboration: Adobe XD can connect to other tools such as Slack which allow teams to collaborate from macOS to Windows.
Voice Trigger: A very unique and innovative feature introduced by Adobe XD which allows prototypes to be manipulated through voice commands.
Platforms: Windows and macOS
Price: Free (Starter Pack), $9.99/month (Single App), $52.99/month (Creative cloud all apps)
Invision Studios
Invision Studios is an intuitive vector-based drawing tool with the capabilities to design, prototype, and animate. Studios is still a newer tool but thus far has demonstrated their strong ambition through their many available functionalities and impressive prototyping features. An added bonus includes the ability to transfer and open files from Sketch onto Invision, creating the possibility to design more interactive user interfaces than Sketch is capable of.
Some other features include:
Responsive Design: This feature saves plenty of time as multiple artboards are no longer needed to design for multiple devices. Invision Studios allow users to design a single artboard which can then adjust depending on the intended device.
Advanced Animations: Animating your prototype has gotten far more exciting with the several possible animations offered by Studios. Smart-swipe gestures, auto-layer linking, and timeline editing, you can expect higher fidelity prototypes with this feature.
Synced Workflow: To support team collaboration, Studios allow a synced workflow across all projects from start to finish. This includes live design collaboration and real-time changes with the ability to comment with immediate feedback.
Exporting: For greater efficiency, Studios lets users export their designs onto Invision services to let others previous the work. However, this also includes the ability to export guidelines but also needed assets that can be available to download.
Platforms: Windows and macOS
Price: Free
UXPin is another amazing design tool with the capabilities of designing and prototyping. In comparison to other UI tools, UXPin is suggested to be an advantageous tool for larger design teams and for larger-sized projects.
Furthermore, UXPin includes UI element libraries that allow access to Material Design, Bootstrap, iOS libraries, and several available icons.
Some other features include:
Accessibility: This feature allows users to check if their designs follow WCAG contrast standards. This feature has the capability to view their designs from the perspective of 8 different types of colour blindness.
Expressions: Designing prototypes on UXPin is more than just linking static screens, with the expressions feature, users are able to use JavaScript to create computational components for a higher-fidelity prototype.
Conditional Interactions: Another unique feature includes conditional interactions which allow an added layer of logic. Rules can be set in place to create specific interactions. This feature allows for better visualization of possible user interactions when designing UI.
Collaboration: Sharing work is not just limited to the team but UXPin created an efficient way for stakeholders and developers to view the prototype, components, and specs.
Design System Portal: Guidelines, assets, and components are located in one place which allows anyone to easily access documentation and codes.
Platforms: Windows and macOS
Price: Free (1 prototype), $20/month (Professional), $79/month (Team)
Framer X is one of the latest design tools that was released in 2018 to design digital products from mobile apps to websites. The most exciting feature of Framer X is the ability to prototype with advanced interactions and animations while also integrating the components of the code. Users who have used React.js find that they can now design and code under one platform.
Furthermore, Framer X offers the ability to create very realistic prototypes which can help in demonstrating the finished product to clients or stakeholders.
Some other features include:
Interactions: With the provided interactions, rapid prototyping is quick and simple as this feature allows the ability to create 3D effects or more realistic flows.
Components: Framer X provides components that can be used to create designs from scratch or through code. These components can be designed custom-made and reused across all projects.
Design Store: To save time there are multiple resources available including UI kits, live maps, media players, and more, to assist in creating amazing UI design and they're all free!
Stacks: This feature is useful when designing UI elements for lists and grids. It has the ability to automatically distribute and align your designs.
Platforms: macOS
Price: Free (14-day trial), $12/month (personal)
Proto.io is also on the list for designing and prototyping. This tool can take you from hand-drawn designs to wireframes and finally higher-fidelity prototypes. Furthermore, Proto.io uses a drag-and-drop system which means that designing user interfaces are made simple and efficient for experienced and non-experienced designers. There is no coding required and includes the option of importing files from Sketch, Photoshop, or assets from Dropbox.
Some other features include:
Sharing and Collaborating: As a web tool, Proto.io allows users to easily share their work with a single link and has the capability to automatically save changes to the prototypes.
State Transitions: With no coding, this feature allows the creation of beautiful animations, quickly and easily.
User Testing Integration: To create the greatest UI experience, testing user interfaces is key. Proto.io provides a feature that allows the support of user testing platforms like User testing and Validately to test prototypes and receive immediate user feedback.
Platforms: Web
Price: $24/month (Freelancer), $40/month (Startup), $80/month (Agency), $160/month (Corporate)
Final Thoughts
In summary, these are only a few of the many available tools for UI design. Several others are upcoming and still in their early beta phase, but the mentioned tools above are the most commonly used applications preferred by several UI/UX designers.
Each tool carries its own advantages and its own unique features. Deciding which tool to use is based on your own preferences from designing alone or as a team, from built-in UI kits to starting from scratch.
All in all, you can expect these tools to continuously improve as they frequently roll out updates to ensure users can create the best UI design for a great user experience.
—
What's Next
Idea Theorem™ is an award-winning design & development agency based in North America. Through our empathy-driven approach, we have crafted digital products that have positively impacted over 10 million users. Our mission is to shape the digital future by delivering exceptional experiences. Contact Us if you have any questions; we will gladly help you.