Development
An Effective Guide to UX Audit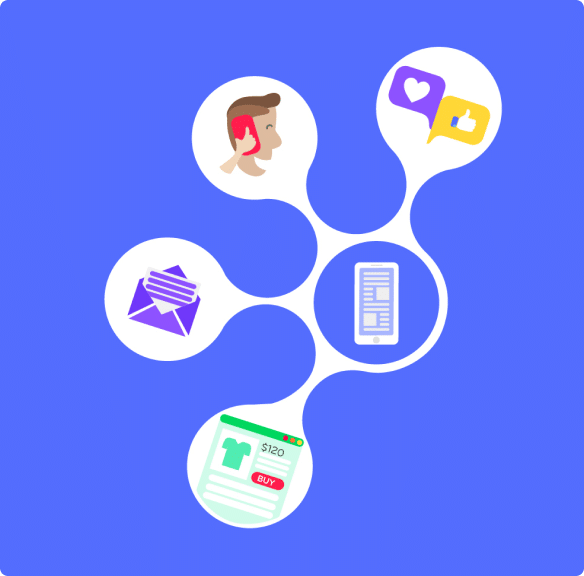 What is UX Audit?
When users come to your website or app, they interact with your product and at one point they just drop-off without you even knowing why. UX Audit surveys the competition, seeing what, how and why the users are interacting with your product. UX audit does intensive user research and then presents the data and recommendations.
The data will show why the conversion rate is low, why cart abandonment rate is high, why no sign-ups and many more issues related to user experience. It will give tips to improve your product's user problems based on insights. It could also propose design changes through low-fidelity mocks and graphics.
UX audit helps create empathy with your customers, with that you will understand how your customers think and why and how they are using your product.
Who should get UX Audit done?
Anyone who has a product could get a UX audit done. The audit is much more beneficial after completing a UX assessment, as it will tell you where you need to focus the audit the most. Company's who don't have a UX team can take full advantage of UX audit.
But even if you DO have an excellent and diverse team of designers and developers, getting the third party audit will give you a fresh perspective and it will also save time and money for the company.
Also, if you feel you have a great product and everything is going great for you, get someone from outside to do the analysis (Check out recent UX Analysis on Grammarly Product). This will help in viewing the product from other angles which you might have taken for granted.
Also, if you do not have a clear understanding of your audience and say that your target audience is everyone. Then definitely, a UX audit can help your product.
What do you need to get UX audit done?
Through UX assessment you will figure out what exactly you are auditing. It could be elements like buttons, search or a certain flow of a website or an app. To start the audit we also need to make sure that you have the following:
Team
A diverse team of designers, strategists, developers, product owners need to be part of the audit.
Goals
Have clearly defined goals. UX assessment will help you gain the goals for UX audit. The goals, for example, could be to increase the number of sign-ups or increase the revenue through your digital product.
Target Customers
Before the UX audit, you should have a clear understanding of your current and target customers. Is the audit for B2B or B2C product? On that basis, you will be able to learn more about the business and its competition. Understanding best practices, latest trends by industry, demographic, devices they use will create empathy towards the customers. These small things can help you get a better perspective of what users think about your product.
Timeline
Have a well-planned timeline with set milestones and deliverables to complete your audit.
Budget
Have a set budget for UX audit. The budget will depend on who you will hire and how much in-depth you want to go for the audit.
How is UX audit done?
A detailed analysis of your product is done to identify strengths and weakness. The UX audit team collects studies and analyzes user interactions through user research methods. Few of the methods which can be used are:
Qualitative Methods
Quantitative Methods
Heat-mapping
Scroll map
Eye Tracking
Interviews
You can check other methods here.
What to do while conduction UX Audit
Make sure to record the interactions between the user and the product. Take a lot of screenshots and organize them by product names and screens. Review everything that has been captured.
Looks for patterns when using heat maps and scroll maps to analyze the commonalities among the screens. These patterns can help you find familiar conventions that users are comfortable with. Patterns such as
Repetitions
Trends in data going up and down
Recurring series of data
Clustering of data
Data showing gaps
Data in sequential patterns
Exponential growth
Diminishing returns
Feedback systems
3. Put everything in a spreadsheet. The spreadsheet is your best friend during the UX audit. Everything during the audit should be tracked on the worksheet including the metrics, ideas, timelines.
What can you expect from UX Audit?
UX audit should be incorporated as a non-bias opinion of the product. It will provide a lot of information for designers, stakeholders and developers to make the right changes. After collecting all the data and insights, a hypothesis will be developed with the key users in mind.
Your recommendations should be real, tangible and that delivers business results within the budget of the project, it shouldn't be some great and fancy ideas which can not be incorporated into the company.
Write the results which everyone can understand not just usability jargon which only UX designers can understand. Show the data metrics in a language which stakeholders can understand and empathize the positive aspect of the product, not just the bad points. Let the stakeholders know how these changes can help increase the ROI of the product in their language.
What Next
Idea Theorem is Toronto based UI UX agency. We create simple and usable products for web and mobile. Our human-centered design approach lets us understand your customers, identify their pain points & deliver solutions that enhance their experience with your brand. Contact Us if you have any questions and we will be happy to help you.