Development
Best Wireframe Tools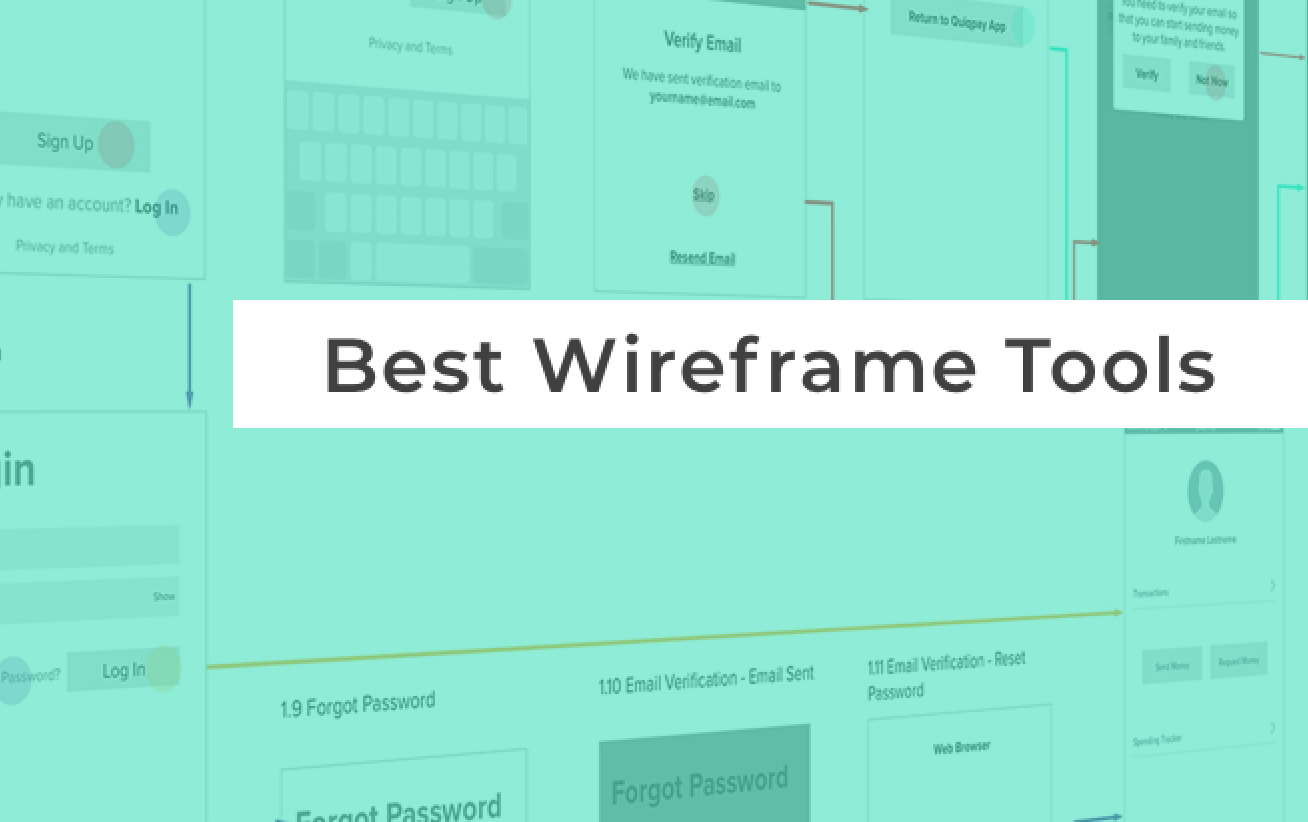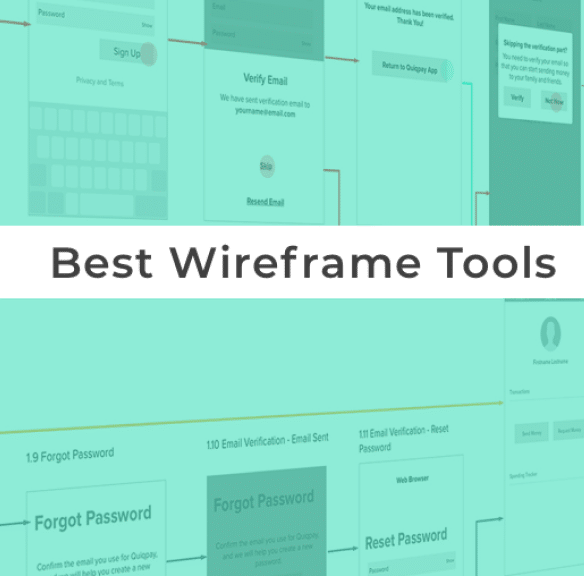 Wireframing is one of the most important processes of UX Design. Clients need to understand each screen's functionality before moving to the next step, which is designing. It is an opportunity for designers, developers, and stakeholders to input any changes (especially structural or functional). It helps in making the right decision for the product without being distracted by colors or styles.
Creating wireframes can help in saving time and money, focusing on the right functionality in order to get quick feedback from team members and stakeholders.
If you wish to create wireframes for apps or websites, there are a lot of online and desktop tools available on the market. These tools can be helpful in bringing ideas to life. Below is a list of the best wireframe tools (in no particular order) to consider for your next web design or app design project.
Best Wireframe Tools
Balsamiq Wireframes is a small graphical tool to create wireframes. You can create user interfaces with drag-and-drop components. It has built-in UI controls, icons, and symbols.
Balsamiq Wireframes gives you the opportunity to keep the mocks low fidelity or to create them to look like high-fidelity mocks. It is a great tool with the ability to interact with team members and due to the "rough" look is a great way to focus on functionality and get as much feedback as possible from stakeholders and the team members. Balsamiq Wireframes is the best tool to create a website or app wireframe.
Platforms: Web, macOS, and Windows. Plus it is a web-based add-on for Google Drive
Price: Web App ($9/mo) and Desktop ($89/mo for a single user)

Axure is a great tool to create flowcharts, wireframes, mockups, user journeys, personas, and idea boards. It is easy to create user interfaces by using drag and drop elements from their built-in libraries or you can create your own custom libraries. Axure lets you create rich prototypes with conditional logic, dynamic content, animations, math functions, and data-driven interactions without writing any code.
You can organize notes into separate fields for different team members and stakeholders and convert them into HTML or Word doc (which will include screenshots).
Platforms: macOS and Windows
Price: Starts at $29/mo/user
UXPin is a cloud-based tool where you can design and collaborate with your team members. You can create wireframes with built-in interactions, custom interactions, and animations.
You can work on first creating wireframes and then directly work on building high-fidelity mockups or you can directly import Sketch or Photoshop files for layered prototyping. It can be integrated with Slack, Jira, and also Github.
In their latest versions, they have added a pen tool. You can dynamically update text elements and capture data from inputs or store user preferences to use later on in your prototype. Another new feature added is a layer of logic for the prototypes. You can set rules that make the interaction happen only if those rules are met.
Platforms: Web, macOS, and Windows and Mirror options for iOS and Android
Price: Free Version (1 user, 1 prototype)
A web app to help in creating and collaborating on wireframes, mockups, diagrams, and prototypes. It has drag-and-drop elements from its comprehensive library of widgets and smart shapes. It has a powerful, flexible, scalable page management system where you can create Master Pages, and apply any changes to all associated pages.
This web tool is good to create wireframes for websites and apps. Moqups is now available for Jira and Confluence Cloud.
Platform: Web
Price: Starts at $19/mo/user
Wireframe.cc is one of the free wireframe tools to create websites and apps. It has a simple interface with a limited color palette and a clutter-free environment to just focus on the functionality of the product. This tool is basic but gets the job done by not distracting the designers and the stakeholders.
Platform: Web
Price: Free
In Fluid UI, you can work on both high and low fidelity. It has its own set of widgets, shapes, and icons for Material Design, iOS, and Windows.
Team members can collaborate in real-time. Since it is cloud-based, you can access your project anywhere and you can share wireframes with stakeholders to get the right feedback. This wireframing tool is good to create an app.
Platforms: Web
Price: $8.25/mo
MockFlow is a collaborative digital whiteboard for brainstorming your products. It provides a full stack UX design solution including wireframes, sitemaps, etc. The wireframes can be exported to a wide range of formats like PDF, HTML, PNG, and DOC. MockFlow has thousands of wireframe templates to start your project. It has a great collaboration feature where team members can communicate an idea through real-time editing and adding comments.
Platform: Web
Price: Free Version (1 user, 1 project)
Good Ol' Pencil and Paper
These tools are best to start a project from scratch and play with ideas on paper and then refine them into your software.
Final Thoughts
There are more tools available in the market to create wireframes, each having different functionality. Some tools also can be used to create prototypes whereas some tools are dedicated to creating wireframes.
But remember, when creating wireframes for a website or app, ALWAYS keep users in mind. First, create personas through user research and then start working on wireframes. UX plays an important factor and it defines how a product will look and feel.
—
What's Next
Idea Theorem™ is an award-winning design & development agency based in North America. Through our empathy-driven approach, we have crafted digital products that have positively impacted over 10 million users. Our mission is to shape the digital future by delivering exceptional experiences. Contact Us if you have any questions; we will gladly help you.