Development
Top Development Agency in Canada 2023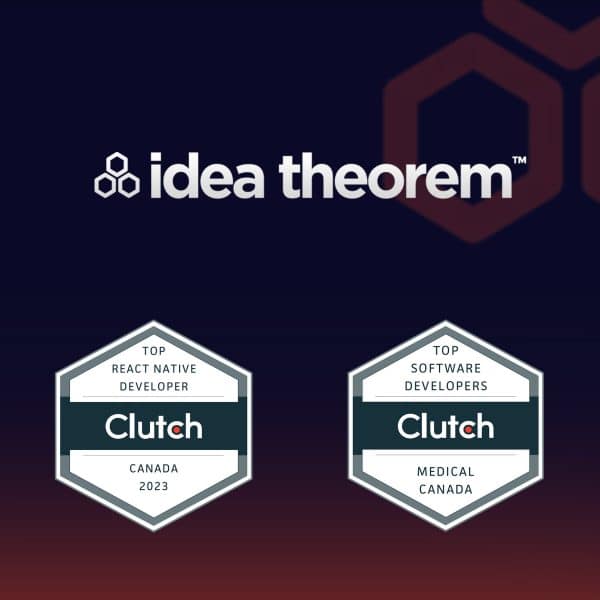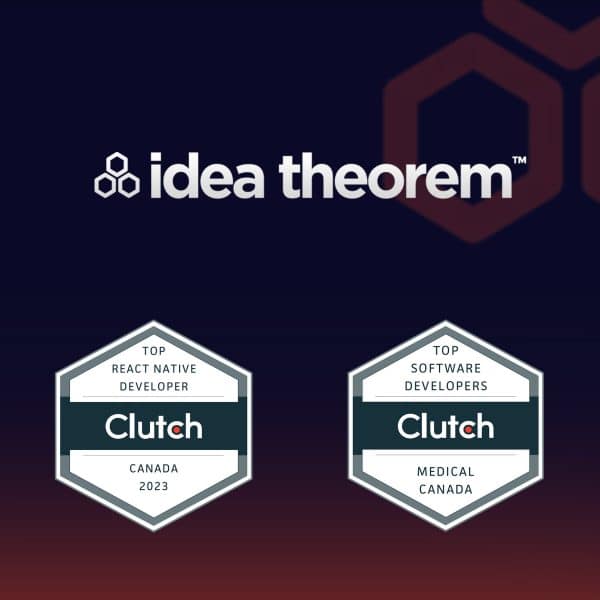 We are thrilled to announce that our team at Idea Theorem™ has been recognized as the top Native React Developers and Top Software Developers for Medical in Canada by Clutch.co. We take immense pride in the recognition and thank our clients and partners for their continued trust in our capabilities.
Idea Theorem™ offers various development services, including web and mobile app development, API integration, and quality assurance testing. Our development approach is built on a deep understanding of the latest trends and insights in the industry, combined with our team's years of experience.
Our team of developers takes a holistic approach to development, considering every aspect of the project to ensure a seamless user experience (UX) and user interface (UI). We use agile methodologies and best practices to ensure our development work is efficient and effective.
Our development capabilities extend beyond just coding. We also specialize in API integration and third-party integrations to ensure our clients' systems can seamlessly communicate with other platforms. Furthermore, our quality assurance testing ensures that every aspect of the product is thoroughly tested to guarantee its functionality and performance.
"We are incredibly grateful to our clients for their support and trust in our team. With this recognition from Clutch, we are more inspired than ever to continue shaping the digital future by delivering exceptional experiences through our work!"Suhela Kapoor, Chief Experience Officer (CXO) at Idea Theorem™.
Reviews
Being a top-performing agency listed on Clutch's top rankings, we have amassed several outstanding reviews, and we are thrilled to share some of the feedback provided by our clients.
Client Review from Life Labs
LifeLabs, Canada's biggest lab provider, conducts 112 million lab tests annually for millions of Canadians. They revamped their myresults™ portal, accessed by 3 million Canadians, to offer an exceptional experience amid competition and healthcare startups.
Due to platform complexity, we collaborated with Life Labs' product team on a modular launch plan. Our dedicated team created the myresults™ portal components following the accessibility standards WCGA 2.0 AAA. The components were built using the Angular JS framework and Telerik Kendo UI as the components library.
The components library included buttons, text fields, cards, charts, sliders, and more. To ensure the components are accessible for individuals with disabilities, our testing and development team used screen reader tools such as JAWS, NVDA, VoiceOver, and Talkback.
Our team meticulously developed the design system library using the same framework employed by Life Labs in building their platform, ensuring seamless integration and collaboration.
LifeLabs' myresults™ portal, with new features like virtual healthcare, online booking, and health risk assessments, helped them lead the competition. Idea Theorem™ provided custom code, components, and AODA compliance for accessibility. The portal's beta customers gave positive feedback on the unique experience, which increased the customer base.
Client Review from the City of Toronto
Toronto's Community Centres are essential in promoting health and success for everyone. However, they are hindered by an outdated data infrastructure, relying on traditional paperwork that's laborious and difficult to improve. The staff's valuable time is spent filling out forms and filing them instead of focusing on more critical issues that align with their mission.
To address this problem, the entire system and process need redevelopment to enhance the experience of the staff and community they serve. The community can interact better with the centers by switching to an online database.
Idea Theorem™ developed a community center portal in phases to help streamline the center's operations and make it more efficient.
The digital portal is expected to boost the productivity of community staff by up to 30%, enabling data-driven decision-making and improved program registration and member onboarding. Additionally, the analytics tools on the portal will enhance the accuracy of program funding applications.
Our team developed the platform from end to end, leveraging cutting-edge programming technologies to ensure top-notch performance and user experience. The portal was built using the MERN stack, which consists of MongoDB, Express, React, and Node.js.
The frontend application is developed using the ReactJS JavaScript library, a popular and efficient choice for building user interfaces. In addition, our team utilized Material UI for the components library to further enhance the front end, providing a consistent and modern appearance.
We employed Node.js and Express on the backend, a powerful combination that allowed us to create robust and scalable server-side functionality. Lastly, MongoDB was chosen as the database for its flexibility and seamless integration with the rest of the MERN stack components.
"Idea Theorem™ has created a visually appealing, user-friendly product designed specifically for our unique needs. As we use the system and discover necessary tweaks, Idea Theorem™ is fast to reply and adjust the program as needed. I look forward to the efficiency, better customer service, and administrative ease this will provide."Rebecca Keenan, Director of Human Resources, City of Toronto.
Featured Case Study – Lumin Ultra
Lumin Ultra, a leader in diagnostic testing, required a software solution for wastewater health treatment analysis. The aim was to create an easy-to-use platform to track and display local water treatment results, including detecting COVID-19, E-Coli, and other harmful substances.
We built a complex technical backend system from scratch that captured data and turned it into tangible visualizations. Our solution allowed team members to access data remotely, and those testing in the field could easily input, adjust and visualize the testing results.
Our team created a user-friendly platform using NenxtJS that displays and tracks water treatment results to determine if samples contain harmful COVID-19, E-Coli, and other contaminants. We designed a complex technical backend system that tabulates data and converts it into tangible visualizations, allowing all team members to access and adjust testing results remotely.
Our expertise in UI/UX design and development enables us to provide solutions that not only improve the efficiency and effectiveness of operations but also have a significant impact on public health and safety. By partnering with LuminUltra, we were able to deliver a software solution that enables them to continue their mission of providing accurate and reliable biological diagnostic testing.
Conclusion
In closing, we sincerely thank our clients for their valuable contributions to our success. We eagerly anticipate receiving further feedback from you, which we will use to enhance our services and expand our offerings with Clutch.co as we evolve.
It's an honor for us to have been acknowledged by Clutch as one of Canada's finest Development agencies. We are determined to continue our mission of designing remarkable digital experiences that benefit businesses as we move forward toward shaping the digital future!
See our 2023 design awards here.
—
What's Next
Idea Theorem™ is an award-winning design & development agency based in North America. Through our empathy-driven approach, we have crafted digital products that have positively impacted over 10 million users. Our mission is to shape the digital future by delivering exceptional experiences. Contact Us if you have any questions; we will gladly help you.