Development
Web Design Trends to lookout for in 2018 – Part 1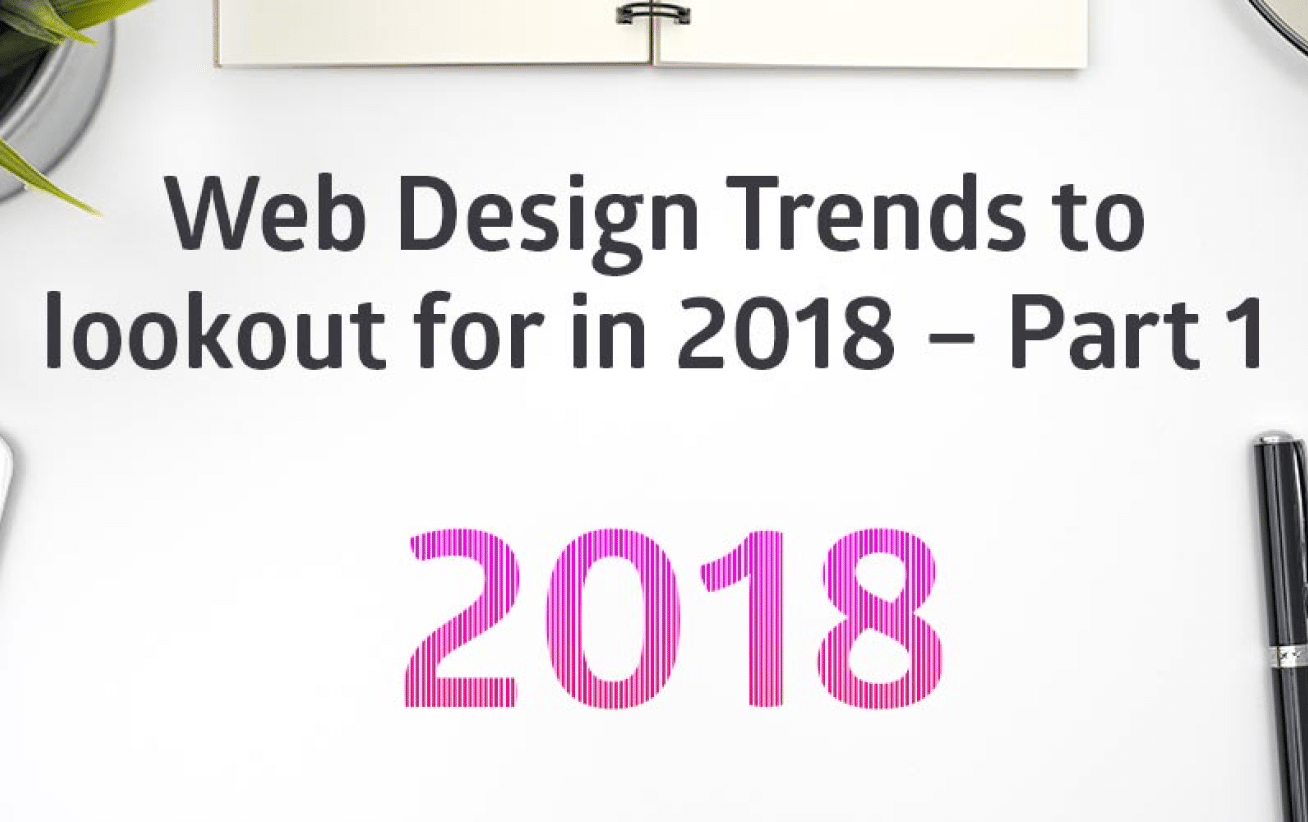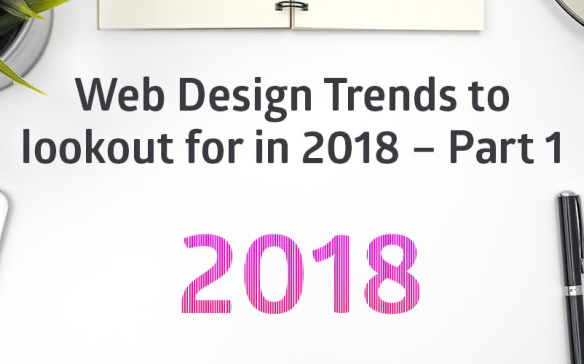 With new digital technologies emerging, web design trends will one of the firsts to change. 2017 came and went with it came new trends that reflected the user's desires and needs. 2018 will be no different. It will be better, more user focussed, more trendy.
Websites have become an important part of any business. It has become a part of digital marketing. It is used to drive sales and leads. Many companies are slowly shifting their focus towards inbound marketing (where users contact you rather than us contacting them). So having a website which is user-friendly, focused is necessary. Below are web design trends part 1 to look out for in 2018.
[optin-monster-shortcode id="a2mtpdthuicvkhhatq3s"]
The Smartness of being Mobile First
In the world where more than 80% of the search starts through mobile, having a responsive website is necessary. Google ranks sites first which are mobile-friendly. It optimizes user's browsing experience by creating a flexible and responsive web page which can be accessed through different devices. There are many advantages of being mobile first:
Increased conversion rates and sales
Accessible to tablets and mobiles
Great user experience
Crazy Animations!
More and more websites are moving towards animations to engage users. Animations could be a video, gif, SVG or through CSS. It makes the website feel interactive and playful making the users stay longer and encouraging them to browse through the website. Animations can be used at different places like:
While the page loads and moving from one page to another
Parallax Scrolling
Navigation
Mouseover Effects
Particle Animations
Animations can also help users in understanding the new interfaces
Crazy Typography
As web development becomes more sophisticated, designers have more opportunity to experiment with typography. Typography has become a powerful element to attract user's attention in the digital world. What you could see:
Typography will be bold and beautiful
Marriage of different types of font families
It will be big and prominent
Using negative space to create beautiful visuals
The best place to use such typography is above the fold. It will also help with the site optimization.
Colors oh Colors!
2018 is the years of colors. The color just like typography has become bold and experimental. Designers do not shy away from bold and vibrant colors anymore. Vibrant and clashing colors can be useful for newer brands to retain user's attention. It could also be used to show you are different.
Gradients also play an important role. Gradients have become more prominent. They are vibrant with subtle transitions of different colors. Flat design has played a major role in a way of how we think and use colors.
Illustrious Illustrations
Illustrations are a great way to attract the users. Although full-page background image is also a trend to watch out for in 2018, illustration is the way to go if you want a unique looking website to get the users hooked.
Have a look at part 2 of latest web design trends.
Need an on-trend website for your organization? Contact Us for more information!