Development
What You Need to Know About AODA Guidelines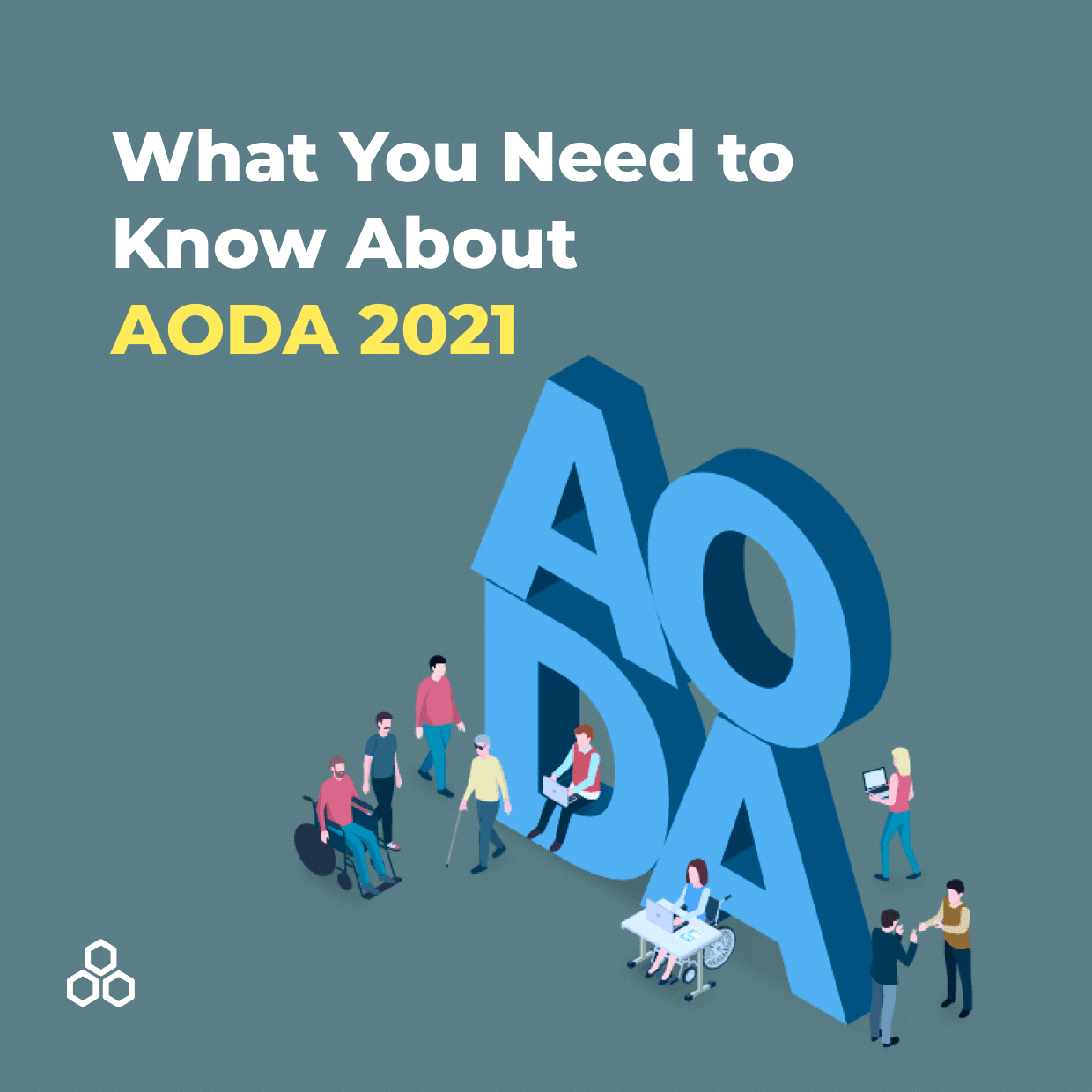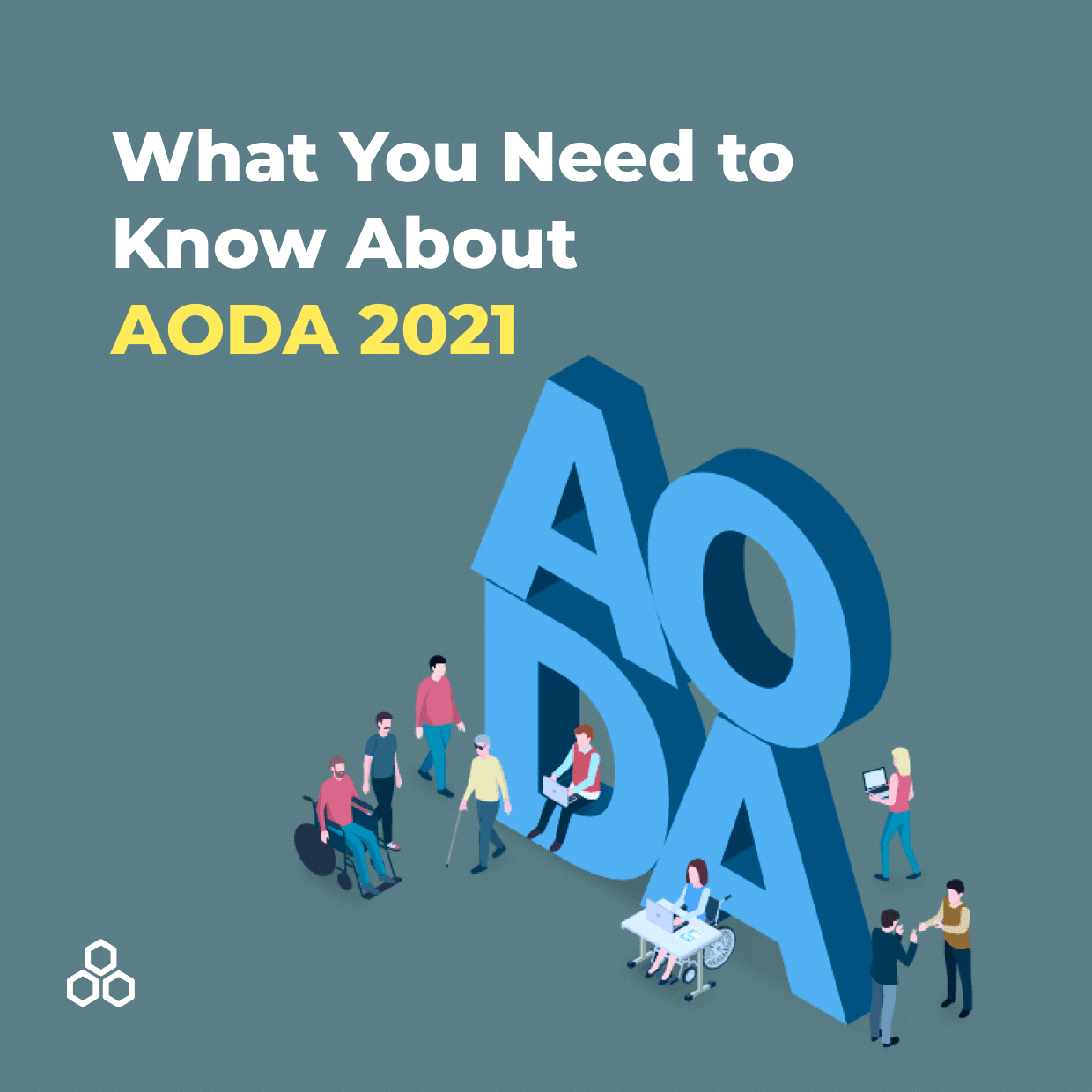 The Accessibility for Ontarians with Disabilities Act was first enacted in 2005 when the Legislative Assembly of Ontario proposed a set of standards to be applied to all public establishments to make them more accessible to Ontarians with physical and mental disabilities.
The world has come a long way since then, and regulations are being improved and updated continuously, catching up with the new technologies that allow more measures to be taken. But, when it comes to web accessibility, this parallel race between technology and accessibility is even more apparent.
New standards have been added recently to the AODA guidelines, and there is a lot of talk surrounding the latest deadlines to which all businesses and organizations providing goods to the public must comply. So let's find out more.
What Is WCAG 2.0 AA?
You will hear this acronym mentioned a lot in relation to AODA because it represents the basic set of guidelines it reinforces. The Web Content Accessibility Guidelines are issued by W3C (the World Wide Web Consortium) and represent the most prestigious international standard for the internet.
Although it's not the latest version of standards W3C has published, WCAG 2.0 AA represents the standards with which Ontarian companies and organizations had to comply with by 2021 as a part of AODA.
Who Should Comply with AODA 2021?
The deadlines for implementing steps of adopting the AODA regulations made many companies nervous. Many articles were published on the web warning of the shocking fines you would get for not complying on time, but the reality is not so dramatic.
While the deadlines and fines exist, you can work with the officials to extend them and expect a generally reasonable and supporting attitude.
January 1st, 2021
This was the primary deadline of AODA and the main topic of conversation, but it's not the ultimate deadline of the act. This was when the following institutions and organizations had to comply with the WCAG 2.0 AA standards:
The Government of Ontario and Legislative Assembly
Large organizations of 50 or more employees
All municipalities
Libraries
Educational institutions
June 30, 2021
This deadline was for businesses and non-profit organizations of 20 or more people to file an accessibility report. However, the deadline was extended, and the possibility of being granted another extension is available if you proactively notify AODA about your delay.
Why AODA 2021 Important
First, ensuring access to people with disabilities to all web content is a social responsibility of every business or organization to ensure that every Ontarian has access to services, employment, programs, and spaces.
Second, you must also consider the consequences of ignoring these requirements, which include penalties and fines. But this subject should not be seen as an ultimatum as it's portrayed in the media lately, but instead, as a measure taken against companies and organizations that fail to implement accessibility plans after being warned multiple times.
Common Accessibility Issues
If you are not sure where to start with the implementation of accessibility measures on your website or app, here are the most common issues faced on this subject:
Lacking alt-text on images
This is one of the most fundamental changes you will have to make on your website, in case it wasn't already part of your standard procedure. Adding relevant alt-text to all the non-text elements on your website will make your site more accessible and help with SEO.
Make sure all your images are described concisely and relevant so that a visually-impaired person would know what they contain.
Missing semantic mark-ups
Use your content editor to properly mark the sequences in your text so that the content can be read with an easy understanding of its structure and hierarchy. The proper way to do that is to mark your titles and subtitles with the appropriate tags within your HTML code.
Anchor texts are the words that lead the user to another link. If your anchor text is vague and depends on the context, it is not properly adapted for accessibility. Explain where the link leads and what that page is about.
Insufficient color contrast
The web design of your pages should not only be esthetically pleasing but functional and readable. The contract of the text against the background should be 4.5:1 for standard text and 3:1 for larger text, according to WCAG 2.1 requirements. Graphics should also have a contrast of at least 3:1.
Using text as an image is a common issue for the accessibility of content. Unless necessary (like displaying your company's logo), avoid it and use text that can be read using assisting software.
Updating content dynamically
While dynamic content is very useful in creating an engaging and exciting user experience, it might be problematic if the content cannot be announced by assisting technologies.
Accessibility Tips
As you can see, complying with the AODA guidelines for websites and apps is a complex project, and it should be done in time, removing the barriers for users with disabilities.
You can first update your procedures and standards following the basic standards presented in the above sections and make it a habit. Then, if your website or app shows compliance in the most important fields, it will be an easier job to become fully compliant in time for the official deadlines.
Be sure to know the AODA standards, and start by planning to become fully compliant with them. Then, by training all your staff to follow these standards and auditing your content regularly, you will get to the level of accessibility required by the Act.
Contact us to see how you can incorporate accessible design into your next project!
—
What's Next
Idea Theorem™ is an award-winning design & development agency based in North America. Through our empathy-driven approach, we have crafted digital products that have positively impacted over 10 million users. Our mission is to shape the digital future by delivering exceptional experiences. Contact Us if you have any questions; we will gladly help you.