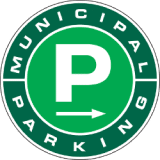 Green P Parking, the Toronto Parking Authority
Try Green P

The Toronto Parking Authority partnered with Idea Theorem to conduct customer research for our updated Green P App. The Idea Theorem team worked efficiently to host focus group sessions, and supported on conducting a customer survey to gather and synthesize insights and recommendations in a digestible and insightful manner. This helped TPA determine the best approach for launch, and identify areas to focus in on for future improvements. The team was communicative, collaborative, and responsive throughout the work – thank you.​


Sasha Rana​
Director, Customer Experience & Marketing​
Service
Customer Research & ​Experience Design
The Challenge
The City of Toronto wanted to redesign their new User Interface (UI) for their popular Toronto Green Parking Application to enhance their User Experience (UX) and improve the overall Customer Experience of the app.
The app audit and improvement overhaul we implemented was aligned with an executive decision to enhance the usability, and a goal to outdo the competitors and add new features to the app.
In addition, we focused on the look and feel of the app which needed to match the brand image better to convey a customer-centric message and ensure a pleasant user experience (UX).